I don't know where I've been but I JUST learned that there is new Harry Potter coming out!
Saying I'm excited would be an understatement, although I am also a bit hesitant as it go one of two ways: either it will bomb or it will be incredible. Let's hope for the latter!
In the spirit of a true fan, I am currently re-reading the entire series – which, I must say, is no less amazing than it was 15 years ago when I read it for the first time.
*Swoon*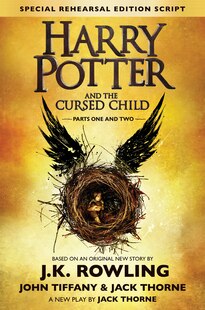 For more information on Microblog Mondays – click here.